Be part of our movement for change.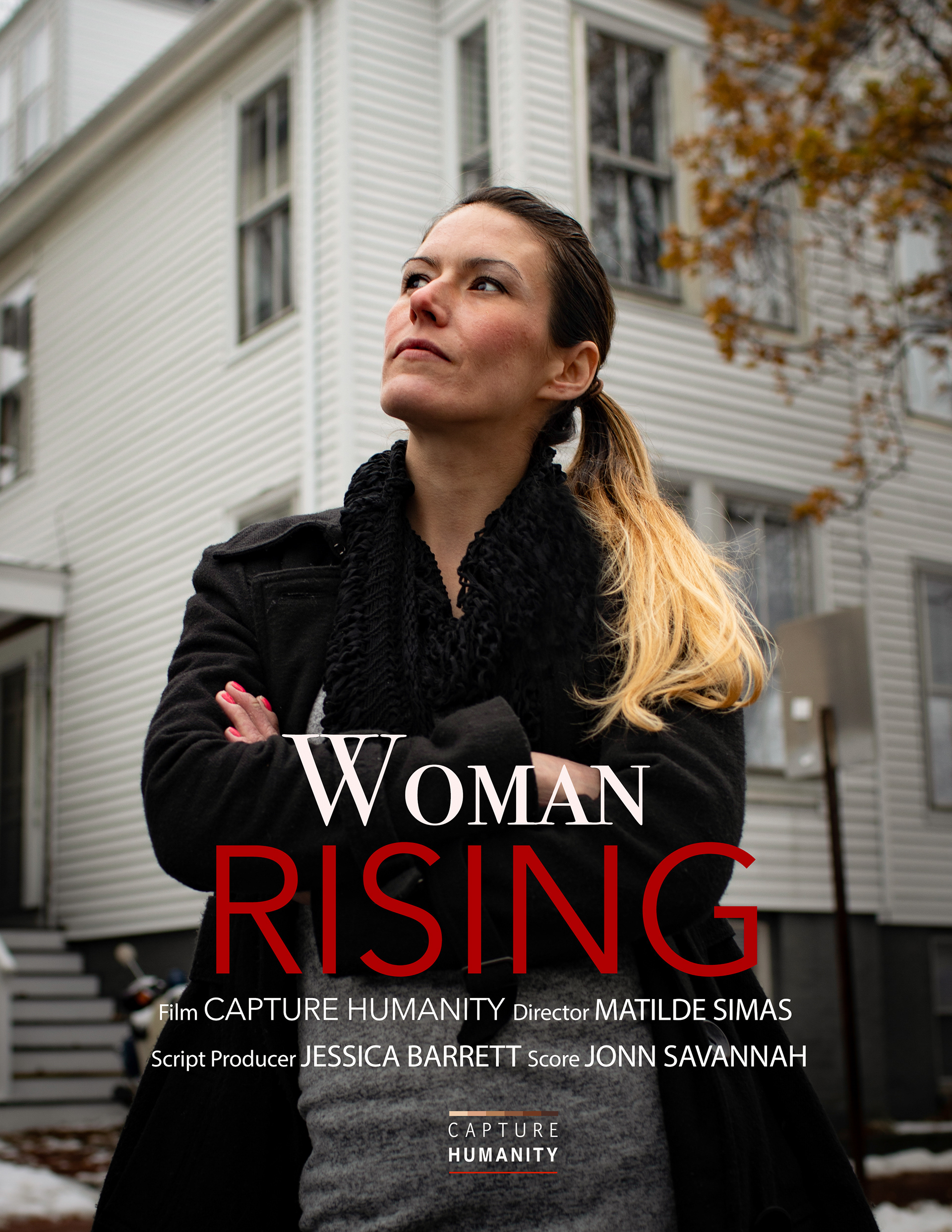 Director Matilde Simas Statement: I directed and wrote this documentary film, "Woman Rising", after working with Cary Stuart

, an American sex trafficking survivor, over a two-year time frame, and in it, I strive to support Cary in reclaiming her truth, giving a voice to her resilience. In the film she reflects on her experience, the way it has impacted her, and the challenges of reintegration into society.  Trafficked into 'the life' at just 23 years old, Cary spent the next 7 years isolated, beaten, drugged, and moved between states, forced to sell herself night after night to meet the quotas set by her pimps. Despite enduring the most difficult of circumstances, Cary emerged from the horrors of trafficking strong and determined to rewrite her story. That's what I wanted to emphasize in telling her story.

​​​​​​​
Through sharing Cary's story, I hope to empower other survivors, engage with my audience to challenge common myths about sex trafficking and prostitution and foster a dialogue about the root causes for sexual exploitation, namely the demand for commercial sex in the U.S.
Join Capture Humanity founder Matilde Simas and our partner UNICEF USA on November 10th at 7:30pm 
for an informative event on the importance of ending child marriage.  In addition, Rep Kay Khan will discuss H1709/S937, the pending bill that would end child marriage in Massachusetts and why she is championing ending child marriage in Massachusetts.

​​​​​​​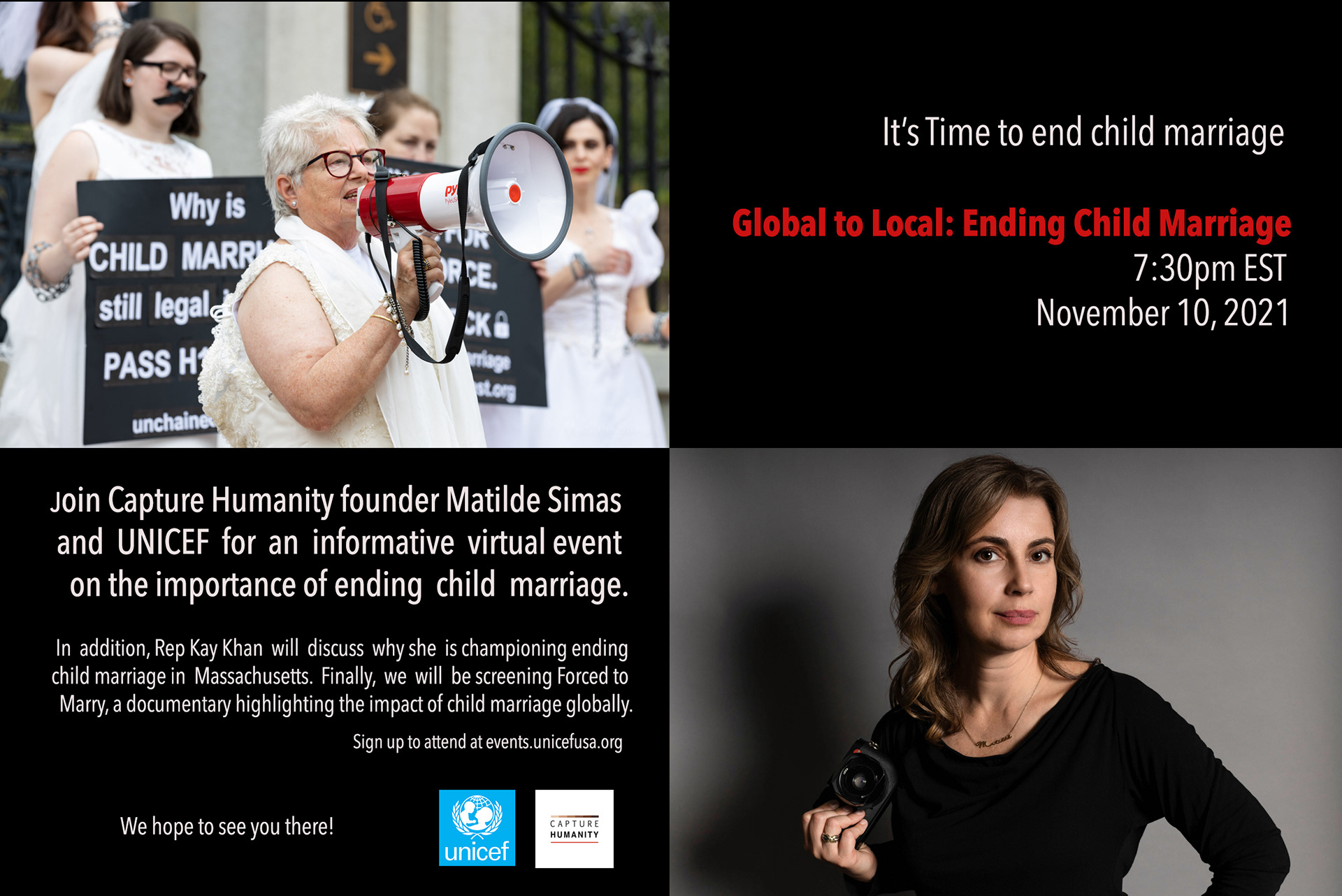 To register for the even use this link: 
We hope to see you there! 
To schedule a presentation and film screening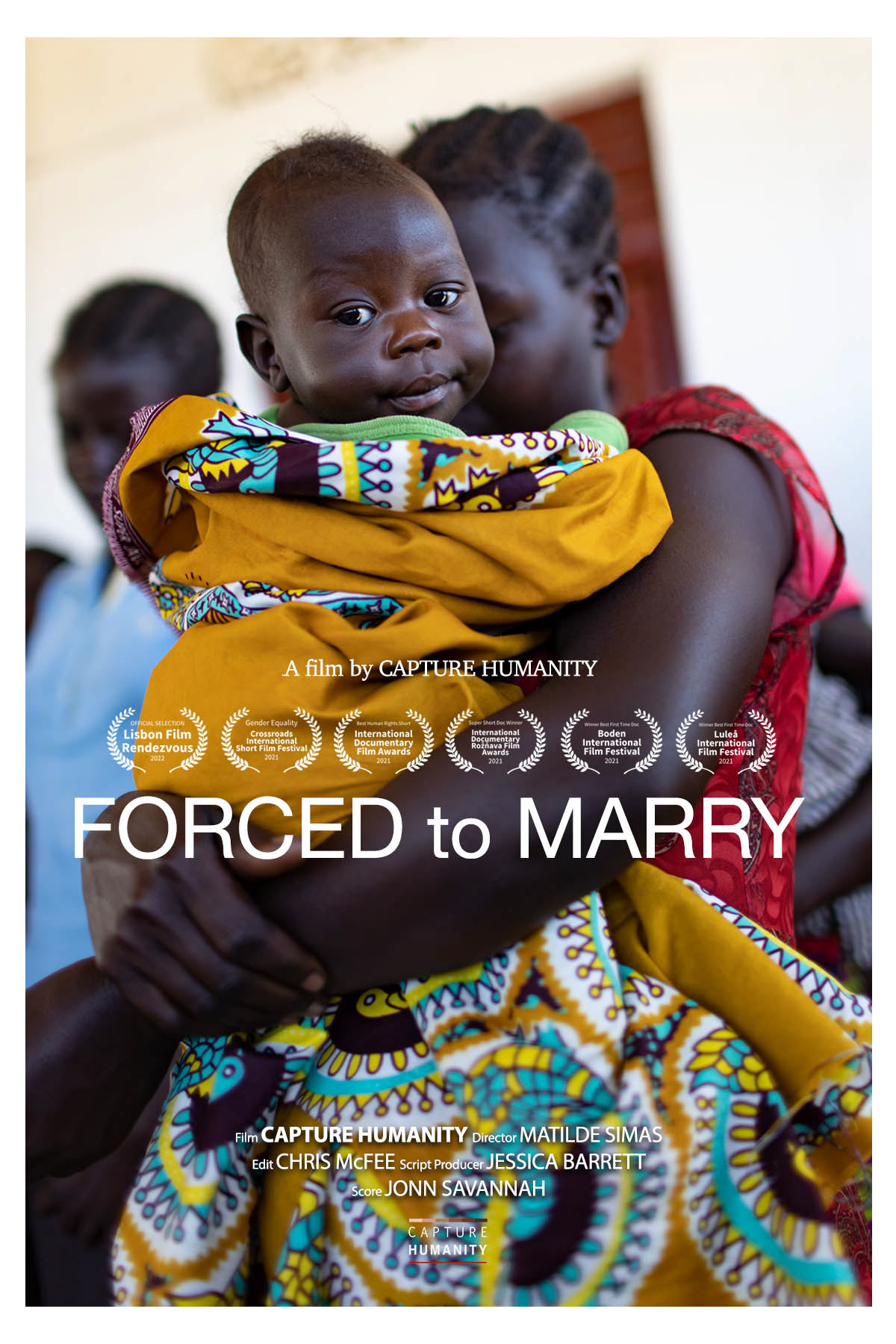 Join us in asking your Members of Congress to co-sponsor and help pass the Keeping Girls in School Act, a bipartisan bill designed to address the barriers that prevent adolescent girls from receiving an education. ACT NOW
At Capture Humanity, we have a united desire to document, bring awareness to, and ultimately stop human trafficking. To continue using our creative influence to develop human trafficking exhibits, we rely on the support of generous donors who support our mission. 
By combining photography, videography, and storytelling to bring awareness to the many forms of human trafficking in an artistic but respectful way, we hope to:
•Engage with our audiences to challenge myths and misconceptions about human trafficking
•Foster dialogue about the root causes of human trafficking—and potential solutions
To date, our team has used its creative influence to spotlight the following issues:
•Organ trafficking of persons with albinism in Tanzania
•Sex trafficking in the United States
•Cybersex trafficking and forced domestic work in the Philippines
•Forced marriage and forced child labor in Kenya
•Child soldiers and forced marriage
 in Uganda
If you feel moved to help, please consider making a donation to Capture Humanity. Thank you for making a difference!
Volunteer with Capture Humanity
Capture Humanity is a volunteer-run organization. As a volunteer with Capture Humanity, you'll be part of a group of authentic, compassionate people. We're a community of change agents and relationship builders who love connecting with like-minded individuals. We also offer incentives for long-term volunteers.
Interested in joining us? We're looking for people with experience in the following areas:
•
Film Distribution Assistant 
Please email your resume and statement of interest to mattie@capturehumanity.com.
Partner with Capture Humanity
We're always happy to connect with organizations doing amazing work. 
If your organization would like to partner with Capture Humanity on a project, please submit an inquiry via our contact form or reach out to Matilde directly at mattie@capturehumanity.com