Let Me Be Brave: Story of Limb Loss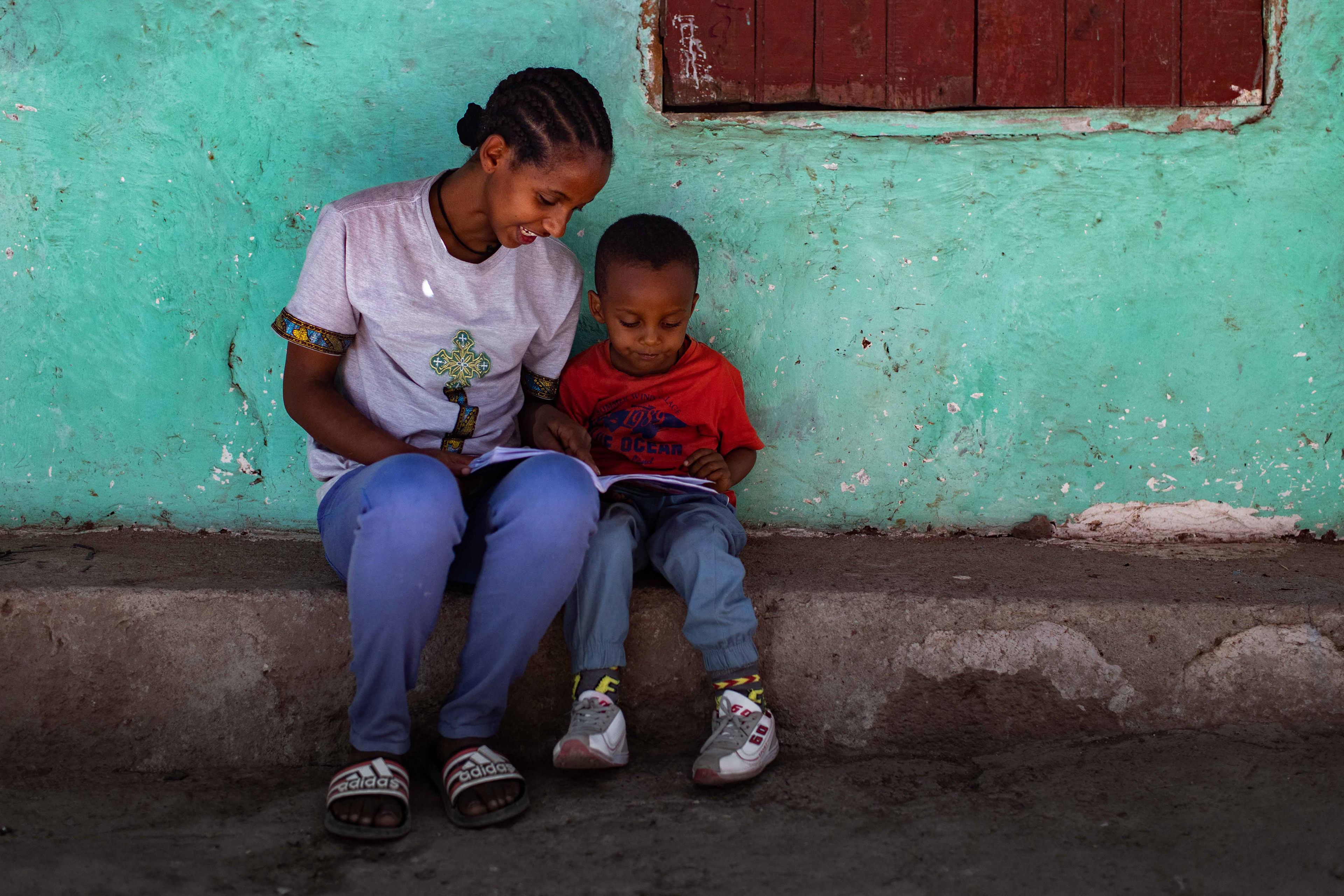 Amen, a rambunctious, 4-year-old boy from the outskirts of Addis Abba, Ethiopia. He was born with a limb difference on his right leg below the knee. Amen and his family are one of the hundreds of families living in rural areas, where low literacy rates are common, internet accessibility is scarce, and modern health services are expensive. 
Amen is the only child in his family born with a limb difference, and accessing affordable prosthetic care is a financial hardship for his family. Amen's mother, Hiwot, also shares, "People are not open about disability in our community, and I want that to change." Her hope is that when they go home, people in the community will see her son's improved lifestyle and their perceptions about people with a disability will change. 
Children who have undergone amputations or are born with limb difference are often hidden at home often without the knowledge of neighbors or friends knowing they exist. "This needs to change," Hiwot says. "At home, [Amen] is a normal boy and does everything other children do," she says. "He goes to school, plays soccer, and does not require help from anyone. That's because we treat him the same. We do not hide him and we are not ashamed of him." 
Over the course of a week, Amen and Hiwot received mentorship, a free prosthesis, and information on prosthetic care. Thanks to the Limb Kind Foundation and the CURE Ethiopia Children's Hospital, Amen is back to enjoying his freedom and continues to be encouraged by his family.
Show Your Shine: First Adaptive Fashion Show 
Oceanside and Rockville Centre community members rallied behind 25 people with limb loss and limb differences on Jan. 11 for the Limb Kind Foundation's inaugural "Show Your Shine" adaptive runway event.  Held at Oceanside Jewish Center, the adults and children with limb differences came from across North America — 12 states and Canada — to strut the stage as models for the night in an inspiring and moving fashion show that "shined light" on their physical differences.  
Philippines: Children with Limb Loss
Meet Sara, one of Limb Kind's Physical Therapists as she assists children with limb difference and their families during a life changing journey at Tebow CURE Hospital in Davao City, Philippines.
Limb Kind Foundation: Giving Children a chance to be Independent 
One of Capture Humanity's short video productions with Robert Schulman, Limb Kind Foundation's Executive Director and Founder.  In this Short video Rob talks about the extreme need for prosthetic care for children in the Philippines.
Paralympic 

Athlete: O

n a mission to Change Lives
Checkout another great short video created by Capture Humanity for Limb Kind Foundation. This short features Paralympic swimmer, runner and triathlete from the USA, Rudy Garcia-Tolson during a life changing Limb Kind trip in the Philippines. 
Atlas of Humanity: Using Photography as Activism 
A short video shot in Paris at the Atlas of Humanity Exhibition and some scenes of Capture Humanity Founder, Matilde Simas exploring the beautiful city!